Beautiful Creatures by Kami Garcia & Margaret Stohl
Find it on the shelf: YA Garcia
In a small South Carolina town, where it seems little has changed since the Civil War, sixteen-year-old Ethan is powerfully drawn to Lena, a new classmate with whom he shares a psychic connection and whose family hides a dark secret that may be revealed on her sixteenth birthday. If you like this try the sequel Beautiful Darkness.
Finnikin of the Rock by Melina Marchetta
Find it on the shelf: YA Marchetta
Now on the cusp of manhood, Finnikin, who was a child when the royal family of Lumatere was brutally murdered and replaced by an imposter, reluctantly joins forces with an enigmatic young novice and fellow-exile, who claims that her dark dreams will lead them to a surviving royal child and a way to regain the throne of Lumatere.
Hold Me Closer, Necromancer by Lish McBride
Find it on the shelf: YA McBride
Sam LaCroix, a Seattle fast-food worker and college dropout, discovers that he is a necromancer, part of a world of harbingers, werewolves, satyrs, and one particular necromancer who sees Sam as a threat to his lucrative business of raising the dead.
Tithe by Holly Black
Find it on the shelf: YA Black
Sixteen-year-old Kaye, who has been visited by faeries since childhood, discovers that she herself is a magical faerie creature with a special destiny.  The first in the Modern Faerie Tale series.  If you like this, try sequels Valiant and Ironside.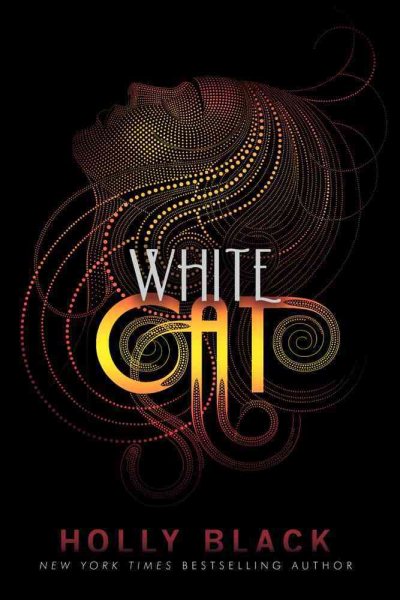 White Cat by Holly Black
Find it on the shelf: YA Black
When Cassel Sharpe discovers that his older brothers have used him to carry out their criminal schemes and then stolen his memories, he figures out a way to turn their evil machinations against them. First in the Curse Workers series. If you like this try the sequel Red Glove.  The third book in the series Black Heart, will be out next year.
City of Bones by Cassandra Clare
Find it on the shelf: YA Clare
Suddenly able to see demons and the Darkhunters who are dedicated to returning them to their own dimension, fifteen-year-old Clary Fray is drawn into this bizzare world when her mother disappears and Clary herself is almost killed by a monster.  First in the Mortal Instruments series. If you like this try sequels: City of Ashes, City of Glass, and City of Fallen Angels.  Two more books are forthcoming: City of Lost Souls and City of Heavenly Fire.